Dorm Decor: Have the Most Stylish Room on Campus
Aug 8, 2015, 18:28 PM
It might feel as though summer will never end, but it'll be time to head back to school before you know it. To help you and your brood with this potentially difficult transition, we'll be sharing our best tips for hitting the schoolyard in style. First up: dormitory decor.


Post secondary digs are a big deal. Moving from high school to university or college is a huge change, with some seriously new waters to navigate – more challenging academic requirements, social responsibilities, and independence – so making your new space as comfortable and relaxing as possible should be a priority.


Before you start shopping, it's important to first consider the look you'd like to try out in your room. It's easy to get overwhelmed during this time; there's bound to be a lot on your mind as you start preparing for school, so make sure you have a good understanding of what you want before you hit the stores. And not just, we need to get pillows and a duvet, but what style you'd like. You'll be more pleased with your purchases and it will be a less stressful experience overall.


Unless you are exceptionally lucky your room will be cramped, dated, and drab. Expect to see some combination of cinder blocks, single beds, and small windows. Since you'll be a little limited when it comes to what you can do with your room, (not many residences will let you drill holes in your walls or paint), focus your decor ideas on the two main areas of your space: your bed and desk. These are the two blank canvases that will help to shape the look of your room. They're easily customized and will have a big impact on the rest of your space.


To help give you some ideas you can take back to your room we've found some beautiful dorms you can try and emulate. We hope these cute spaces inspire you as much as they have us.


BED
​
Playfully Preppy
– There are a few reasons why we love this style. The color combination is excellent. It's cute and fun without being overpowering. Remember, you'll most likely have a roommate who'll be bringing their own sheets and decor ideas. Deciding on a versatile palette is a good idea; you don't want your sides of the room to clash. The headboard is fantastic. It really softens the space and makes it feel more homey. The prints are fabulous. They help hide the cinder blocks and go well with the bedding. Plus, who doesn't love an oar?! It's original and ad-oar-able, a win win.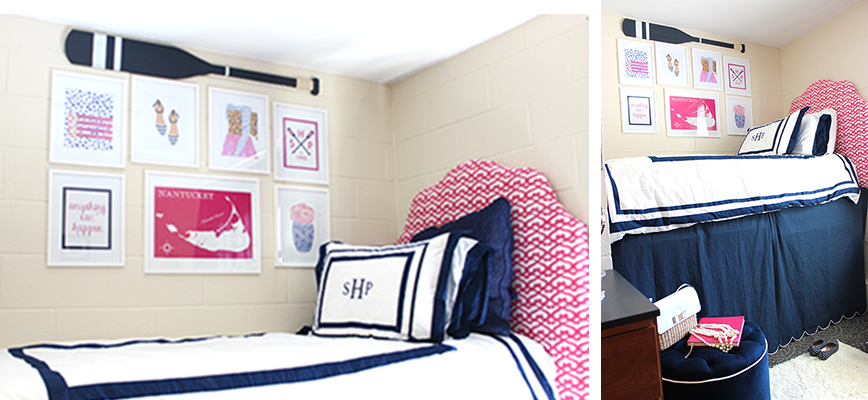 Cute & Cohesive
– While it's unlikely you'll have a room like this (
sorry!
) you can take some cues from what they've done here. Subtle hues of pink, heightened by the bright pink pillows, create a sweet, cohesive vibe throughout the entire side of the room. Also, having lots of pillows is a great idea. Little throws make everything more comfortable, and having several large pillows means you'll have spares for when friends come to visit!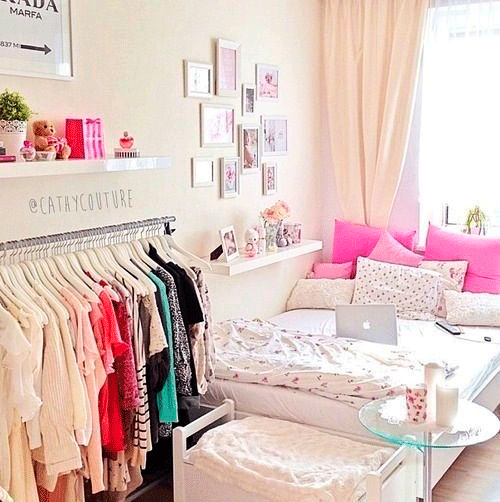 DESK
​
Gorgeous Gold
– Your desk won't be large, but you'll have room for a computer and a few accessories. We love the use of gold here, it adds a fun touch of class (and goes with almost anything!). It's also a really nice idea to have a cute plant or some fresh cut flowers on your desk. They'll help brighten up your room.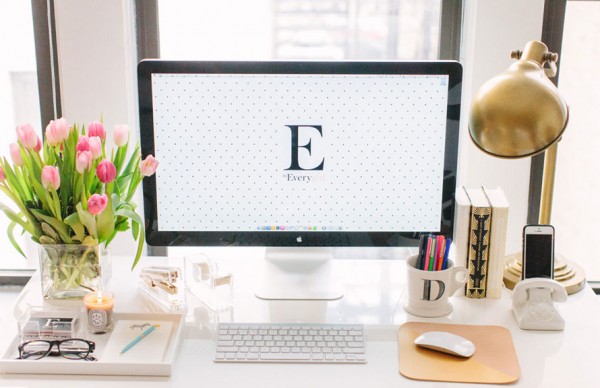 Image via M Pression
Aren't interested in buying flowers regularly or have the green thumb needed for most house plants? Try succulents!


Motivational Mantras & Sweet Snaps
- Again, you won't have a lot of space for anything other than a computer on your desk. But you aren't limited to just using your desk when it comes to decorating. We love the motivational posters and pictures that surround this desk. These will help keep you on track as you're working and add a little more flare to your room.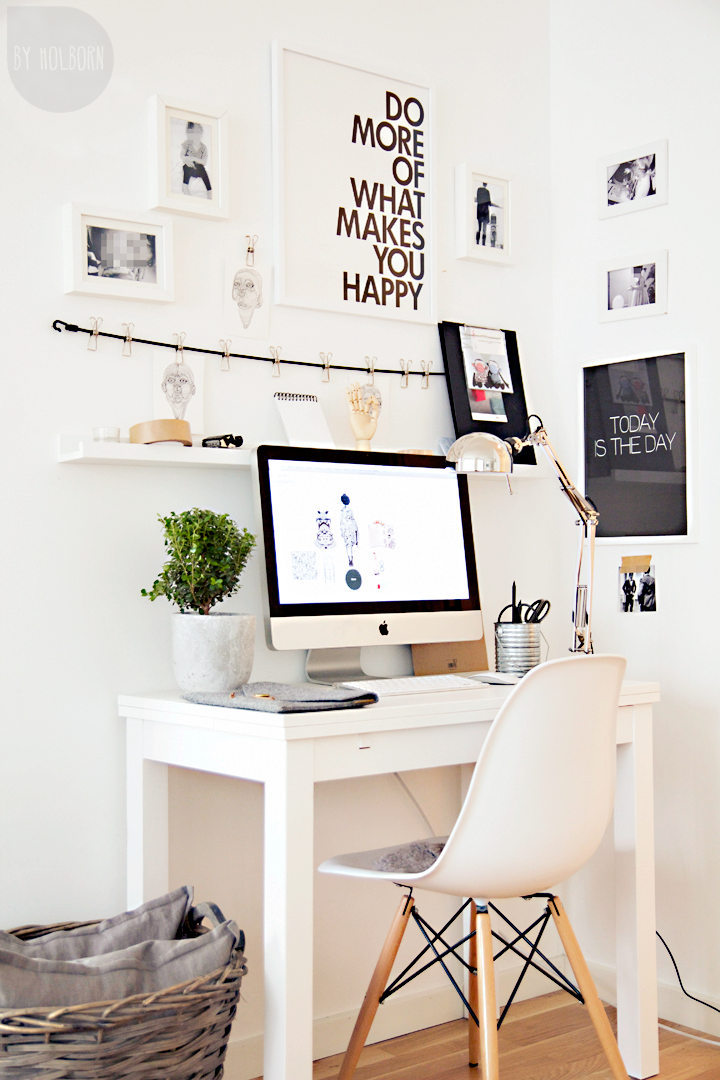 We hope these dream dorms help as you start your back to school shopping. Check back with us for more back to school tips – we'll be sharing several as August comes to an end.


The start of fall means the start of school and home show season (guess which one we're more excited about!). To help celebrate the beginning of this fabulous time of year we're offering
2-for-1 tickets to the Marketplace Events Home Show of your choice
!
Visit us on Facebook to learn moreand get your discounted tickets
.