Spreading Love with Raspberry Chocolate Mousse
Feb 6, 2017, 19:25 PM
Valentine's Day is just around the corner and the holiday is all about love, so why not spread the spirit to your guests? This treat will add a bit of red to your kitchen and a sweetness to your heart, to the point where your single guests won't worry about finding a date on February 14th!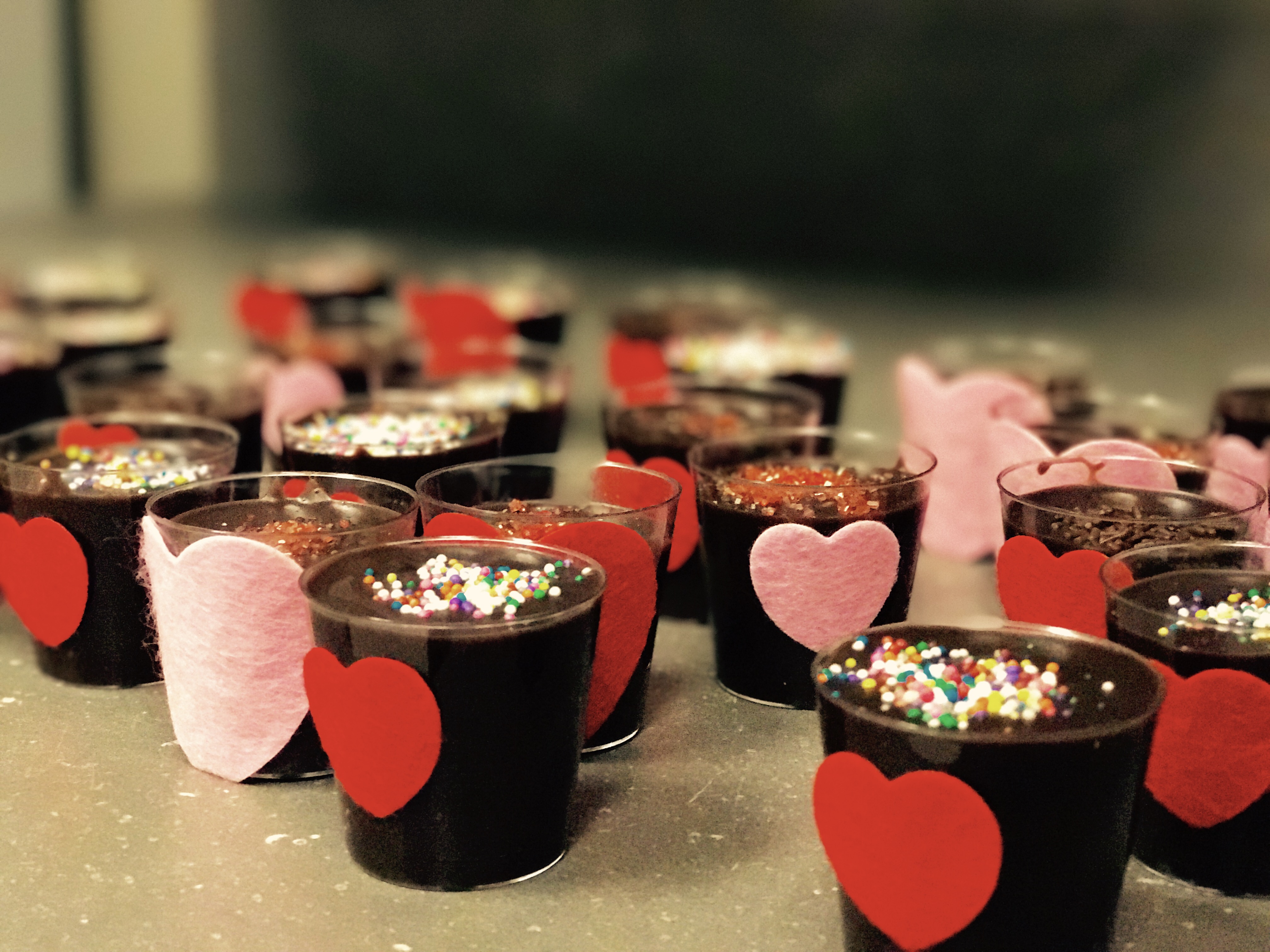 .
This homemade chocolate mousse is easily done with ingredients you can find in your kitchen (maybe some leftover chocolate from the holidays?) and supplies you can find at a local dollar store. This DIY project will have your guests thinking you went all out for their love.
Homemade Raspberry Chocolate Mousse
Makes 10-15 Servings
Prep Time: 20 minutes

Ingredients

• 2 cups of Almond Milk (regular)
• 1 bar of Toblerone (360G)
• 2 bars of Lindt Excellence 85% Dark Chocolate bars (100G each)
• 1/2 cup of raspberries
Supplies

• Clear shot glasses or wine glasses, found at a dollar store
• Edible sprinkles or sugar dust, found at any grocery store
• Valentine's Day themed stickers and supplies for decoration. For this occasion, we used felt hearts.
Step 1: Combine all chocolate in a pot on low heat to avoid burning chocolate.
Step 2: When chocolate melts, combine almond milk slowly and whisk in the pot.
Step 3: After chocolate and milk are combined, continue with low heat and whisk slowly for about 5 minutes, until the texture is slightly thicker.
Sept 4: Remove chocolate from heat.
Step 5: While the chocolate cools, decorate the cups/shot glasses with your supplies.
Step 6: Add raspberries into the glasses, preferably by cutting them in halves.
Step 7: Fill shot glasses with the chocolate and sprinkle any toppings that you desire.
Step 8: Refrigerate overnight and serve!
We hope you enjoy this delicious chocolate mousse. Surprise loved ones with another treat and grab tickets to your nearest home show! Check out our calendar of events to see which Marketplace Events show is happening in your area, and share a day out with a friend, family member, or partner. It's the perfect way to spread the love!