Summer Home Improvement Projects
Jun 20, 2018, 18:06 PM
While the gorgeous weather may have you wanting to lounge by the pool all day, it's also a great opportunity to tackle some projects around your home. Take advantage of the warm and dry air and make some improvements that would be harder (or impossible) at other times of the year. Here are some of our top projects to tackle in the summer:
1. Clean Your Gutters
It's not fun, but somebody's got to do it. Gutter maintenance is essential in order to prevent a leaky roof and water damage to your home. Cleaning your gutters regularly not only protects your home but also prevents unwanted pests from using them as a nest.

2. Add Mulch to Your Garden
For garden experts, this is a no-brainer. Plants often struggle to stay hydrated during the hot, dry summer months. Mulch helps to lock-in moisture and keeps the soil temperature cooler. It can also help cut down on weeds. That's what we call a win, win.
2. Paint Your Home
Planning on painting the exterior of your home? We recommend doing it while the weather's warm enough to make the project enjoyable. Plus a summer paint job means rain or snow is much less likely to damage the finish.

4. Clean Your Dryer's Lint Trap
This is an often overlooked task but an important one for several reasons. For starters, keeping your lint trap clean helps keep your dryer running efficiently, which means drier clothes, sooner. An efficient dryer will also help to save you money as you won't be running it for as long, or on such a high heat. Additionally, leaving the lint trap full can be a fire hazard. Keep your family safe by cleaning your lint trap regularly.
5. Update your Outdoor Living Space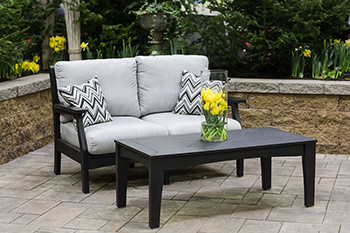 Nobody wants to update their patio furniture in the winter when they can't enjoy it. Make the most of the warmer months and update your outdoor space now. This can be as simple as adding new outdoor cushions and tables, or as extravagant as building a fire pit or putting in a water feature. The goal is to create an outdoor oasis you'll want to spend time in that also fits your budget.
What projects do you plan on tackling this summer? Let us know on
Facebook
,
Twitter
, or
Instagram
. You can follow us there for show updates, home improvement ideas, and more.