Smart Home Design
You may know Tiffany Brooks from her eight seasons on HGTV's
Design Star
, but she really made her debut as the lead designer and host of HGTV's
Smart Home
. Outside of TV land, she's also the lead interior designer of her own residential interior design firm in Chicago. Tiffany Brooks Interiors Inc. specializes in luxury residential design. As an expert, her design projects have been featured in many media outlets including
House Beautiful
,
HGTV Magazine
,
Essence
,
Domino
and
Architectural Digest
. In addition to her many media features, Tiffany was recently recognized as one of the Top 20 African American Interior Designers in the United States.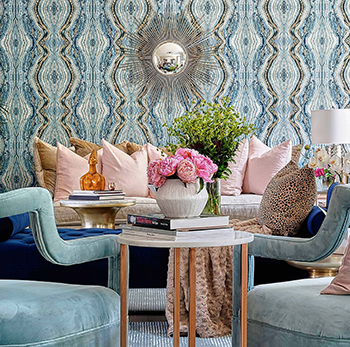 It is her mission to create stunning living environments that encompass your individual needs. Tiffany has years of professional experience and we are lucky to have her visiting live at the Salt Lake Tribune Home + Garden Show. She will be sharing her expert design advice and strategies for implementing smart technology. But first, enjoy our brief interview with the talented designer.
Q: What's one thing you wish every homeowner knew?
Tiffany
: "Designers can save you money!"
Q: What décor items are worth splurging on?
Tiffany
: "Lighting, wallpaper and area rugs. I love to splurge on the items that go on the 'shell of the room'."
Q: What's something that folks should watch out for when working with a contractor or interior designer?
Tiffany
: "The budget. Clear communication prevents this. Make sure your designer or contractor gives an itemized budget by category before any work gets started. This will prevent any issues down the road."
Q: What project have you been most proud to work on?
Tiffany
: "Hands down the
Smart Home
TV series. It has elevated my career and self-confidence as a designer to unbelievable heights."
Q: What's an easy DIY project homeowners can tackle to improve their space?
Tiffany
: "Painting or wallpaper is the best way (and easiest) to change your space. I also suggest a possible DIY drape, roman or other window treatment."
Visit Tiffany
online
, and connect with her on Facebook: @TiffanyBrooksHGTVHost, Instagram: @TiffanyBrooksInteriors, andTwitter: @TiffanyBDECOR8. Tiffany will be appearing LIVE on the Garden Design Stage Friday. March 8th at 3pm and Saturday, March 9th at 5pm.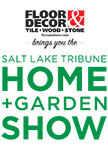 MARCH 8-10, 2019.
MOUNTAIN AMERICA EXPO CENTER
Mar 6, 2019, 15:29 PM