Learning the Local Landscape
Our very own Cynthia Bee from Localscapes is back for the Salt Lake Tribune Home and Garden Show, March 6-8th. If you've attended one of our Home and Garden Shows, you certainly remember her beautiful garden walls.
Cynthia has been a very busy bee this year. Did you see her TEDx talk?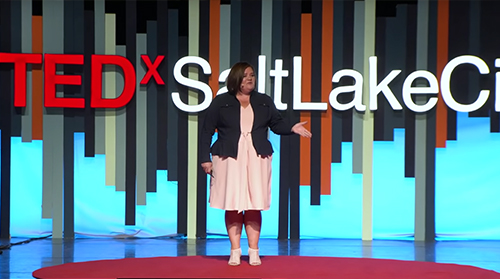 Specializing in Utah's unique climate, Cynthia teaches homeowners how to make their landscaping design the most effective. She simplifies the process by breaking it down into just five steps. She shares her five steps of landscaping for the climate and environment where you live on her TEDx. We'll share her five steps, but you're going to have to watch the video to hear all of the juicy details.
Cynthia's 5 Steps for Landscaping:
1. Central Open Shape
2. Gathering Areas
3. Activity Zones
4. Paths
5. Planting Beds
Cynthia is a landscaper, turned educator, and ready to share her expertise. So bring your questions to the Salt Lake Tribune Home and Garden Show's Garden Design Stage Friday at 7:00 P.M., Saturday at 5:00 P.M., Sunday at 3:00 P.M.
For more from Cynthia you can visit her online here: Localscapes.com and on Facebook
Feb 28, 2020, 16:00 PM