SPRING INTO LANDSCAPING
Feb 21, 2022, 18:34 PM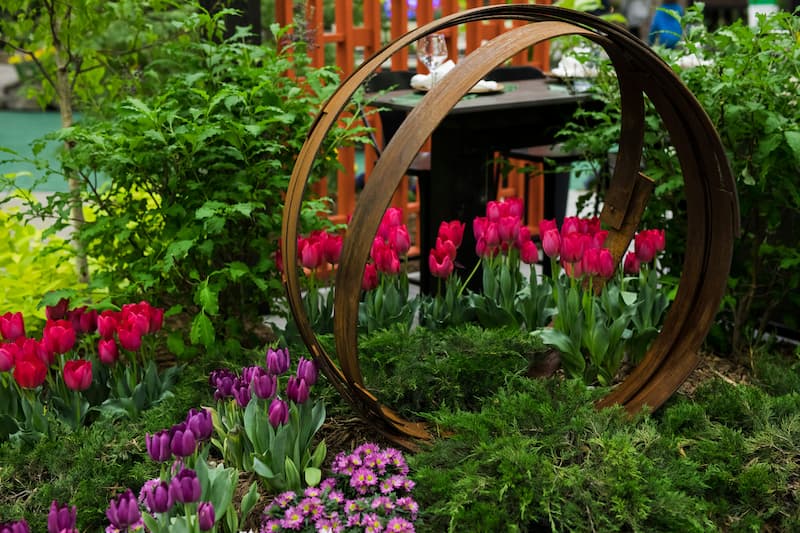 Spring is upon us! Are you ready to spruce up the yard and plan for your summer garden? Find ideas and inspiration at the Salt Lake Home + Garden Show, March 11th – 13th at the Mountain America Expo Center. Our feature gardens' display of horticultural designs can help you create the outdoor oasis of your dreams.
Check out the latest trends in outdoor living. If you are looking for gardening advice, landscape design, beautiful patio furniture, or innovative outdoor features, we will have the top local experts onsite all weekend to answer your landscaping questions.


Here Are 3 of Our Featured Garden and Landscaping Experts:


Cameron Allcott: Cameron Allcott has over 30 years of horticultural and landscape design experience. His nursery, Progressive Plants, is a leading supplier for garden centers and contractors, as well as the online retail market. He is often found consulting industry professionals and homeowners alike.

Cynthia Bee:
Cynthia Bee has spent her career teaching homeowners how to create beautiful home landscapes. Cynthia holds a bachelor's degree in landscape architecture and has spoken at events all over the western United States and with TEDx, sharing her unique perspective on regional landscapes.
Clark T. Bell:
The name Clark T. Bell has become synonymous with sustainability technology in agriculture and horticulture. With more than 20 years in agribusiness, Clark was raised farming Turfgrass sod crops in Utah at BioGrass Sod Farms, Inc. In 2014, Clark co-founded Aqua-Yield® - a liquid fertilizer company using patented nanotechnology delivery systems.
You can catch all these experts and more on the Garden Stage! For tickets to the Salt Lake Home + Garden Show, click here.