MEET TLC'S TRADING SPACES & ABC'S EXTREME MAKOVER: HOME EDITION'S TY PENNINGTON
Mar 2, 2022, 17:15 PM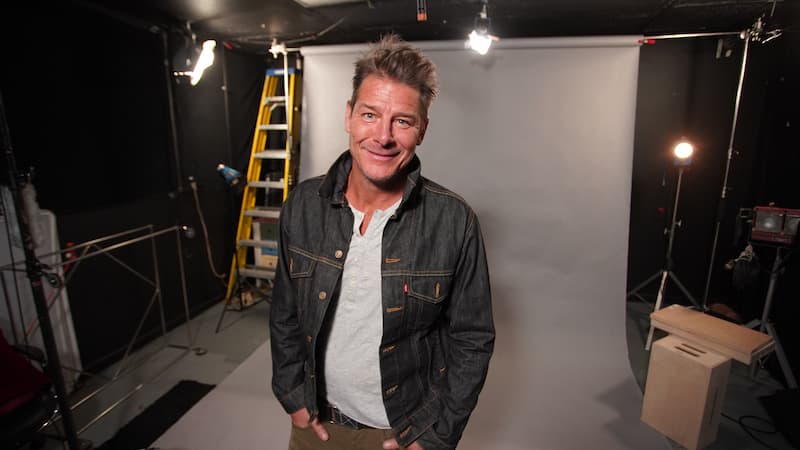 In addition to Ty Pennington's extensive television work on TLC and ABC, Ty is recognized for his design expertise and style. He launched the Ty Pennington Impressions fabric line with Westminster Fabrics, a flooring line, The Ty Pennington Collection, featured by Lumber Liquidators, and outdoor and holiday décor products, Ty Pennington Style-- one of the most popular brands at Sears for 16 consecutive years.

Pennington's last book, How Good Design Can Change Your Life (Simon & Schuster) is an intimate look at Ty's design inspirations with décor advice and tips. It followed his New York Times bestseller Ty's Tricks (Hyperion), which is part reference and part behind-the-scenes in Ty's own home, which he completely remodeled himself.
In preparation for his upcoming trip to the Salt Lake Home + Garden Show, we asked him a few questions. Here's what he had to say.


Q: What are your best landscaping tips?
A: Use plants that are native to your area for less maintenance and always look at your yard as an additional room.


Q: What project are you currently working on?
A: So many! I will be starting another show soon and I'm wrapping up the renovation of a building in Atlanta. Those are the "big" things, but with me, there are always hundreds of small things…you know, like remodeling a warehouse in Savannah...ha!


Q: When you design a room, what is the most important interior design advice you give?
A: Make it yours and it doesn't have to come together overnight. The rooms that we love have items in that we've curated from time, experiences, and travel. If you don't have enough to fill up the bookshelves in your den, put a childhood toy on there that reminds you of someone special or is from your youth, or artwork from a friend. Don't work to make it perfect. And remember to focus on the intent of the room. If it's a dining room, is there a place nearby to put your food when serving? Are the chairs comfortable to invite conversation? If you're trying to make your family room comfortable and a place for everyone to gather instead of going their separate ways each night, try putting a basket of blankets next to the couch and games nearby that might entice interaction.


See TY on the Garden Stage on Saturday, March 12 a 1 p.m.—one time only. You'll have the opportunity to ask questions and learn more about what it takes to transform your home into your dream home!


In the meantime, check out Ty Pennington on Facebook: https://www.facebook.com/typennington or on Instagram: @thetypennington.