5 TIPS FOR EXTENDING YOUR LIVING SPACE OUTDOORS
Feb 8, 2023, 23:15 PM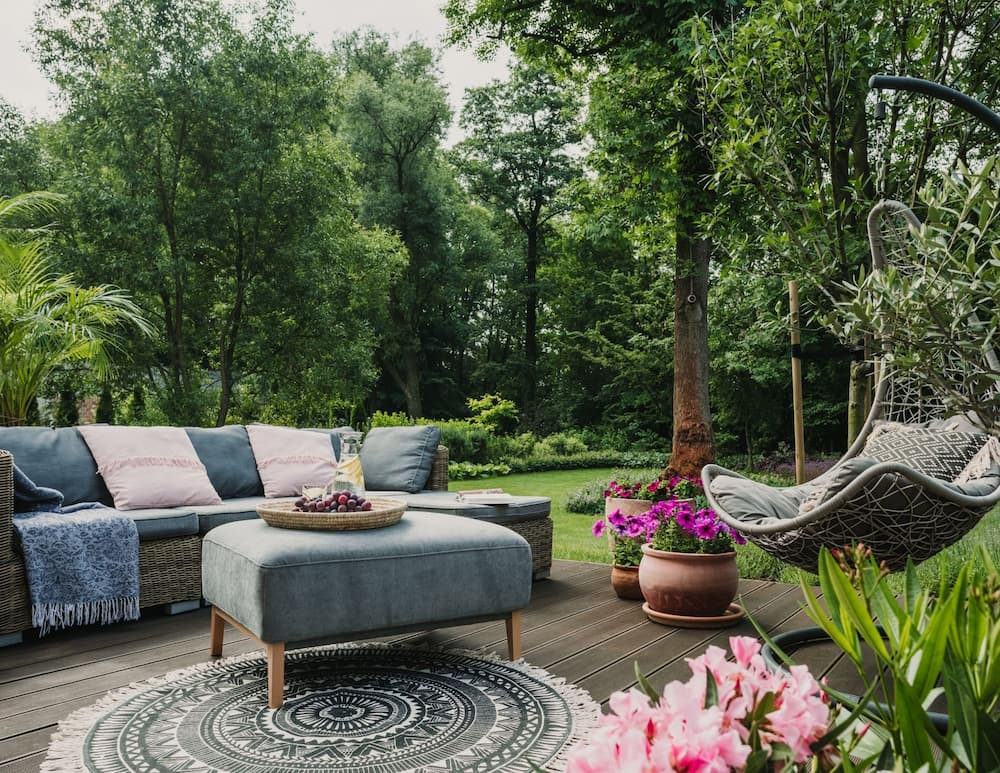 As home prices increase, space gets smaller and living gets more confined. Your living space doesn't need to be bound to the walls of your home. Your yard can be an extension of your home with just as much comfort and versatility as a living room. By creating a flow and blurring the lines between indoor and outdoor spaces, your home can be maximized.
Light It Up
Lighting can easily and affordably transform an outdoor space into a comfortable living area. Overhead statement lights can bring the elegance and personality of your indoor décor outside. If overhead lighting is not an option, by adding lights along a pathway, or mounted to the side of the house, guests will naturally be drawn to the space to lounge. The welcoming glow will elevate and define the space to more than just a backyard.
Furniture Upgrade
Ditch the plastic and vinyl outdoor furniture for more refined furniture like couches and chairs. These days, there are a plethora of options of outdoor furniture that could fit in a living room if it weren't for the weather-resistant materials. Dress up your patio by arranging furniture as you would in a living room with sofas, coffee tables, rugs, and chairs.
Outside Décor
Who said that decorations don't belong outside? By drawing inspiration from your indoor decorations and extending them to your outdoor space, you'll make your patio an extension of your interior. Use similar textures, patterns, and accents to make your area consistent and blur these lines. Create convenience and comfort by adding items like beverage carts, magazine holders and blanket bins so all that you need is outside.
Find Cover
Overhead cover might be more of an investment in your outdoor space, but it can be done affordably through pergolas, tents, or privacy walls. Not only does coverage add privacy and protection from the elements, but it also creates a unique focal point and defines your space. This will also extend your use of the space throughout the year to maximize your investment.
A new year brings new trends and ideas for your home. From curved lines to raw edges these trends can be easily and inexpensively followed. Whatever your personal aesthetic is, here are a few forecasted trends that can keep your home feeling fresh and modern.
Prepare for the Cold
Create a cozy environment for all guests by adding heat lamps or heaters. These elements will add an enchanting glow and warmth that will draw guests in even during colder weather. For more affordable options, look to candles and fire bowls to have a similar effect.
To learn more, take time to talk to the experts at the Salt Lake Home + Garden Show March 10-12 at Mountain America Expo Center. They are here to help you with everything you need to create your dream outdoor space!