MEET "PETER" OF THE BRADY BUNCH: CHRISTOPHER KNIGHT
Feb 15, 2023, 16:20 PM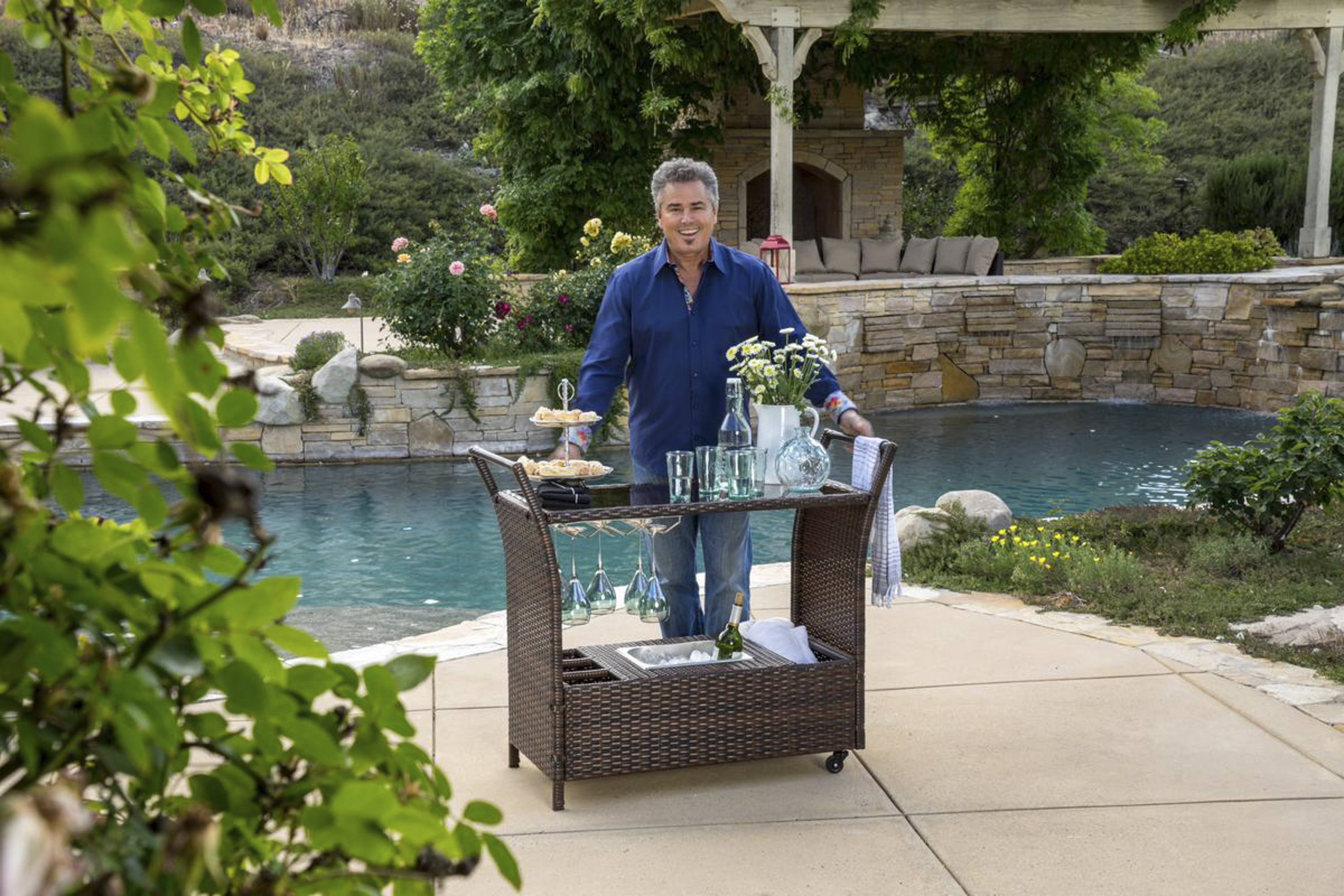 Once and forever a "Brady," Christopher Knight met life as a child actor, starring as "Peter Brady" in the immortal American classic TV show "The Brady Bunch". A reluctant icon, Christopher has focused his adult years on interests beyond the entertainment industry, starting with the world of technology and expanding his interests beyond that as an entrepreneur. Most recently, his business endeavors evolved into Chris' latest off-screen success, when his line of online home furnishings called Christopher Knight Home skyrocketed to an astounding success, quickly landing in homes of millions.
In 2019, Knight and his "Brady" siblings took part in a unique TV experiment with HGTV's "A Very Brady Renovation," where they recreated the iconic "Brady Bunch" house in real life, inside the home only used for the exterior shots of the sitcom. This "experiment" broke TV records and still holds the title of one of the most watched cable TV's programs of all time.
We wanted to know more about Christopher Knight. Here's what you probably didn't know.
Q. What project are you currently working on?
A. Outside of Christopher Knight Home, I launched a production company with my partner, Phil Viardo, called Former Prodigy Media. We have recently completed an award-winning documentary called Truelove, The Film. In 2021, Former Prodigy also made its foray into the narrative genre, as a production partner on the highly anticipated, new animated feature film "The Inventor" from Oscar-nominated Jim Capobianco ("Ratatouille"). Also in pre-production are our first two live action feature films and new television series projects with award-winning talent attached both in front and behind the camera, all slated for production in 2023. I have also teamed up with my "Brady" brother Barry Williams for "The Real Brady Bros" Podcast, a weekly episodic recap and retrospective of our classic Brady Bunch episodes.
Q. What is an outdated home trend you hope doesn't come back?
A. I'm hoping as I imagine everyone does, the sprayed acoustic ceiling we commonly refer to as "popcorn" ceiling never makes a comeback of any kind.
Q. When you design a room, what is the most important interior design advice you give?
A. Less is more. Be mindful of scale! Take measurements and give at least four feet of space around furniture that serve as traffic areas. I've learned that not all people are able to think in an imagined three-dimensional space. As a result, some have a hard time anticipating the fit and flow of a room. Finding the balance between too little and too much is sort of a "Goldilocks" zone, and important to consider thoroughly.
Q. What's one outdoor tip for big impact in landscaping or curb appeal?
A. I would have to say lighting. Good exterior lighting can add a magical quality to a home. It infuses your home with drama and architectural depth. It can be cleverly used to emphasize your home's architectural strengths, while drawing attention away from any shortcomings.
See Christopher Knight LIVE on the Garden Stage on Friday, March 10 at 6 p.m. and Saturday, March 11 at 1 p.m.